Canteen is located on Level 11 of the building, divided into 2 separate areas: For Customers and For Staff, with a total capacity of up to 200 people. The natural lighting, modern architecture and the unique view of Da Nang international airport make sitting in the eating area more enjoyable.
Obviously, eating well in hospital is an important part of patients' recovery. Thus, our canteen use fresh ingredients to make delicious dishes for patients and their relatives.
We offer Vietnamese dishes as well as a full complement of hot and cold beverages from 6.00 am to 6.30 pm everyday. Specially, our menu is changed daily.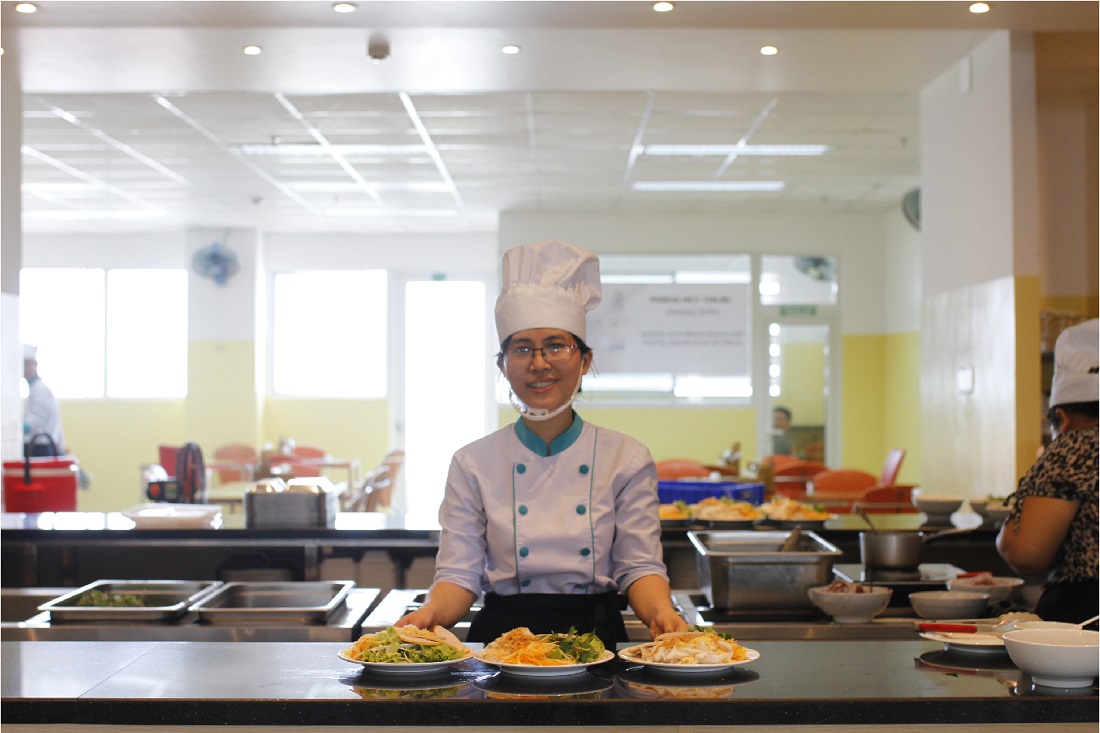 Meal delivery service for patients has been available at FAMILY Hospital since 2016.
After reading paper menu put in each room, patients could choose their meals for the following day and inform to their nursing staff. The food items are prepared and delivered at fixed times as following:
For breakfast: 6.15 am – 7.30 am
For lunch: 10.30 am – 11.30 am
For dinner: 4.30 pm – 5.30 pm
If you need help to order your meal, do not hesitate to share with your nursing staff.
With not-for-profit purposes, since 2016, MINI MART has been built on Level 11, to provide food, beverages, and other necessities during their visits and treatment at FAMILY Hospital.
Working hours: From 6.00 am to 16.30 pm everyday.
HAIR WASHING & FACIAL CARE
Relaxing space for patients and their relatives during their stay at FAMILY Hospital, the room for air washing and facial care locates on Level 9.